Spherical aberration
The spherical aberration is caused by the lens field acting inhomogeneously on the off-axis rays. In other words, the rays which are "parallel" to the optic axis but at different distances from the optic axis fail to converge at the same point. The further off-axis the electron is, the more strongly it is bent back toward the axis.
As a result, a point object is imaged as a disk of finite size, which limits the ability to magnify detail, because features are degraded by the imaging process.
The figure shows the effect of spherical aberration. A point P is imaged as a disk with a minimum radius in the plane of "least confusion" and as PI with an intense central bright region with a surrounding halo in the image plane.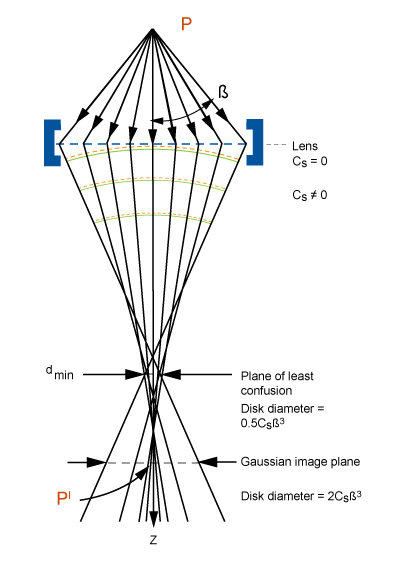 An expression for calculating the radius of the spherical aberration disk (rsph) in the image plane use:

Where Cs is a constant for a particular lens called the spherical aberration coefficient and β is the maximum semi-angle of collection of the objective lens aperture.
From this derivation, Cs has the dimensions of length; typically, it is approximately equal to the focal length which in TEM is normally about 3 mm but in HRTEM is well below 1 mm. One way to minimize this aberration is to use a short focal length lens (i.e. small spherical aberration coefficient).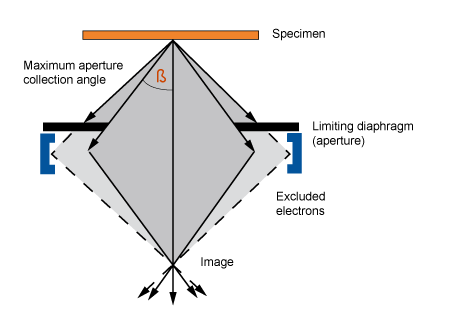 Examples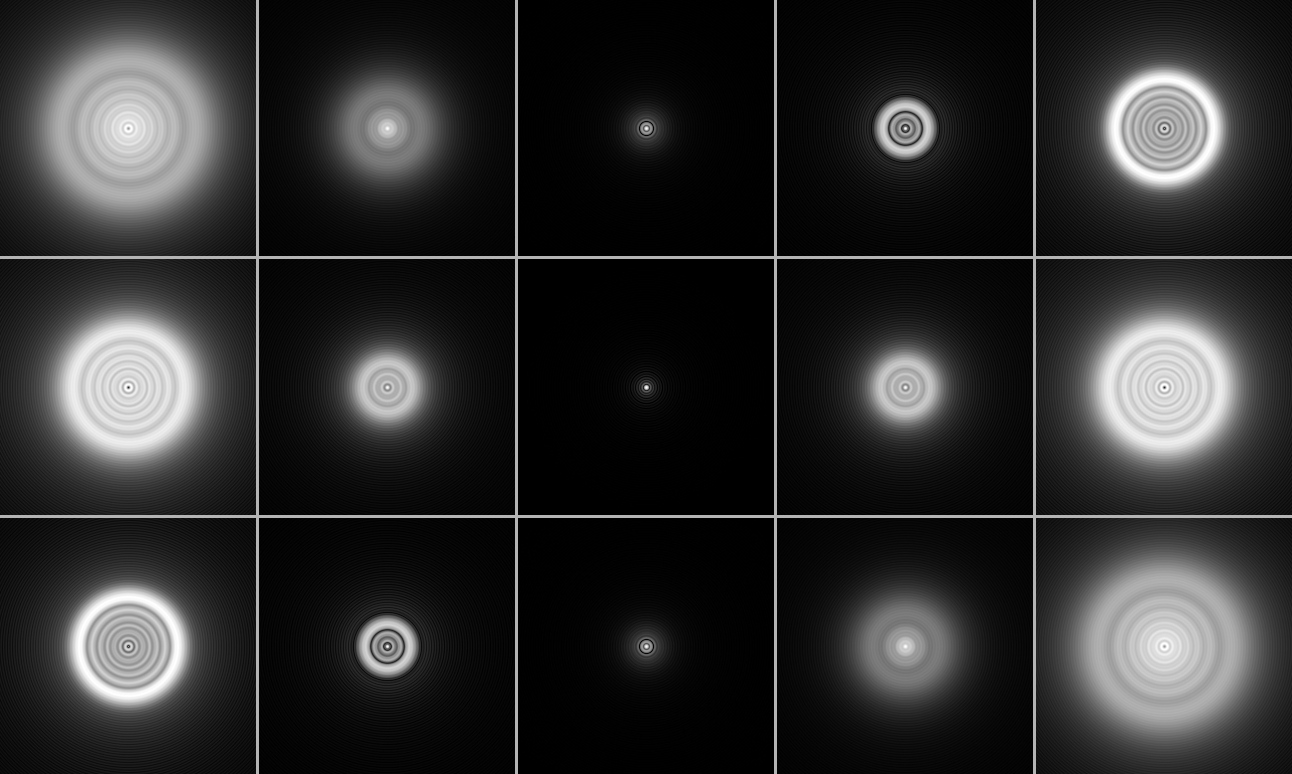 Image by Mdf, available under a Creative Commons Attribution-Share Alike 3.0 Unported license.
This is an example of a point source imaged by a system with negative (top), zero (center), and positive (bottom) spherical aberration. Notice only the central point is a dot; the image above and below it appears as a disc.
Images left of the center column are defocused toward the inside; images right of the center column are defocused toward the outside.