Pole-pieces and Coils
A magnetic electron lens has 2 parts:
a pole-piece: a cylindrically symmetrical core of soft iron with a hole drilled through it (bore)
a coil of copper wire which surrounds each pole-piece.
When we pass a current through the coil, a magnetic field is created in the bore. The strength of the field in a magnetic lens controls the ray paths, bringing off axis rays back to focus.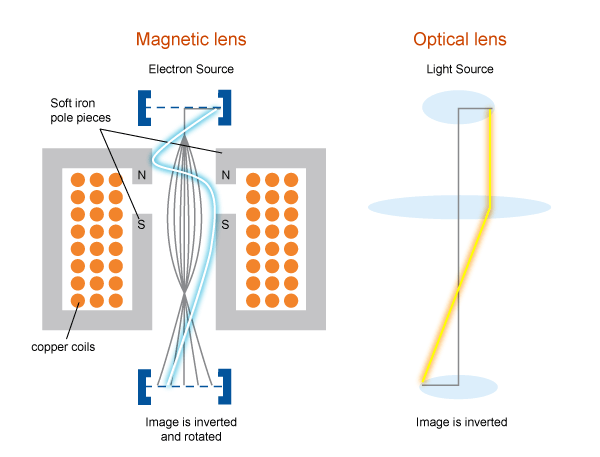 Comparing the action of an electromagnetic lens with an optical lens we see that the image is rotated, to a degree that depends on the strength of the lens. Focal length can be altered by changing the strength of the current.
The resistive heating of the coil means that the lenses have to be cooled and a water recycling system is an essential part of TEM lenses.