Lenses: electromagnetic lenses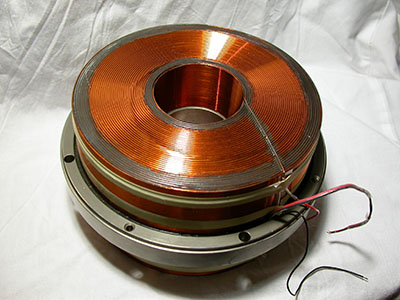 This is an image of the copper coil of an electromagnetic lens from an electron microscope. The electron beam travels through the central hole. Current runs through the coiled copper wire creating a magnetic field.
The electron beam present within a TEM requires manipulation by lenses as it travels down the column and through the sample in order to examine the right areas of the sample.
In an optical microscope this is achieved using glass lenses, but the electron microscope requires electromagnetic lenses instead.
Since the electron beam is charged (negative), an electromagnetic force can be used as a lens. Wire coils surround the beam and produce such a field which generates a deflecting force on the electrons.