AFM: Background information
The Atomic Force Microscope (AFM) operates by scanning an AFM probe across a sample surface. The AFM probe consists of a sharp tip at the end of a flexible cantilever that protrudes from a holder plate also called a holder chip.The tip is typically pyramid or conical in shape and is four to five microns in height with a diameter at the apex of 10 to 20 nm, and is positioned at the end of a cantilever which is typically 100 to 200 μm long. The AFM probe is usually made from silicon or silicon nitride, with cantilever spring constants ranging from 0.05 to 50 N/m depending on the AFM mode of operation being employed. Either the probe or sample is mounted on a piezoelectric scanner which can move in the x,y, and z directions, and is used to raster scan the probe across the sample surface to acquire an image in 3 dimensions.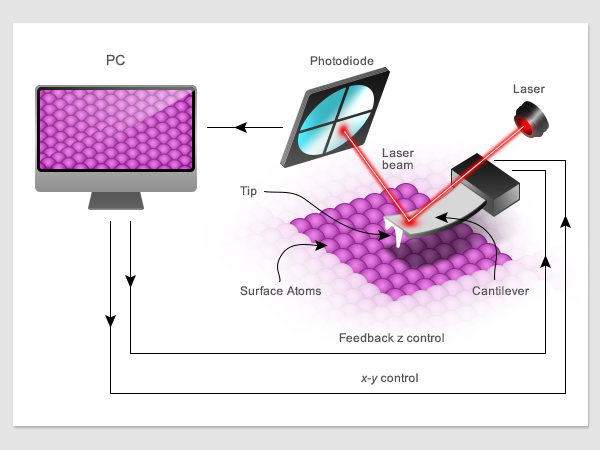 Figure 1. A schematic illustration of an atomic force microscope connected to a computer.
How does an AFM operate?
The AFM functions by scanning the sharp tip over a surface much the same way as in the olden day record player needle did to produce music. The tip is held at the end of a cantilever shaped like a diving board (Figure 1). As the tip is repelled by or attracted to the surface by the intermolecular interactions (forces) between the atoms of the tip and the surface, the cantilever is deflected. The magnitude of deflection is monitored by a detection system, commonly a laser beam that reflects off the end of the cantilever at an oblique angle and onto a photodiode (Figure 1). A feedback mechanism from the detector system to adjust the piezoelectric scanner is used to maintain either a constant force or a constant deflection (height) between the tip and sample surface, depending on the AFM set-up.